ROSELYN SANCHES
İLGİLİ LİNKLER
http://www.maco.tv/etiket/roselyn
http://www.vidivodo.com/155100/roselyn-sanches
http://kelebekgaleri.hurriyet.com.tr/GaleriDetay.aspx?cid=12433&p=1&rid=2369
http://www.imdb.com/name/nm0761052/
http://www.metacafe.com/watch/1040970/do_you_think_roselyn_sanches_is_hot/
http://www.vidivodo.com/199901/roselyn-sanchez-yellow
http://www.roselyn.celebfanatics.net/
Early life
Sánchez was born in San Juan, Puerto Rico, the youngest of four siblings, having three older brothers. She received her primary education in San Juan. At a young age, she showed an interest in both dancing and acting and would put on shows for her family. Sánchez enrolled in the University of Puerto Rico, where like her father and brothers she was to study marketing. However, this was not her calling and after three years she left the course. In 1991, at the age of 21, Sánchez moved to New York City, where she took classes in dancing, acting and singing. She returned to Puerto Rico, and in 1992 she made her movie debut, having landed a small part as an island girl in the movie Captain Ron, which was partly filmed in Puerto Rico, starring Martin Short and Kurt Russell.
Rise to Fame
In Puerto Rico, she gained public attention as a dancer and as co-host of a variety show called Que Vacilon. At that time, in 1993, Sánchez won the Miss Puerto Rico Petite contest, and in 1994 she won the international title of Miss American Petite, bringing her international fame. Sánchez has been named to numerous annual lists of beautiful women including Maxim Magazine's "Hot 100" in 2001, 2002 and 2006; AskMen.com's "Top 99 Most Desirable Women" in 2005 and 2006; and FHM Magazine's "100 Sexiest Women" in 2005 and 2006.
Sánchez in Hollywood
In 2001, Sánchez was cast as Isabella Molina, an undercover United States Secret Service agent who was Jackie Chan's love interest in the hit movie Rush Hour 2. In 2003, she played the role of Lorena in the movie Chasing Papi, starring alongside Jaci Velasquez and Sofia Vergara. Sánchez has acted in some 20 movies, including as Maria in Edison and as Karen Lopez in Underclassman. She also starred in the Puerto Rican film Cayo, released in 2005. Also in the fall of 2005, she joined the cast of the television series Without a Trace, where she plays Agent Elena Delgado.
She composed the musical Yellow, about a singer/dancer/actress who leaves Puerto Rico to hit the big time in New York, in which she played the principal part. The movie was filmed in 2005 and released in 2007.
Also in 2007, she acted as Monique, Peyton's ballet teacher, in The Game Plan, and appeared in the movie Venus & Vegas. She is currently preparing for her role in The Perfect Sleep, a neo-noir drama, where she is co-starring with Patrick Bauchau, Tony Amendola, Isaac Singleton, and Peter Lucas.
Music Career
In 2003, her first musical recording, Borinqueña, was released. The album's first single, "Amor Amor", gained a lot of attention as well as a Latin Grammy nomination for Best Music Video. She appeared in Craig David's music videos "Hidden Agenda" and "Personal" and in the Fabolous video for the song "Make Me Better".
Personal Life
Sánchez was married to actor Gary Stretch from August 9, 1998, to 2001. After her divorce, she started a relationship with Puerto Rican salsa singer Victor Manuelle. However, in December 2005, she announced that she had ended their relationship. The separation was amicable. She married actor Eric Winter on November 29, 2008, in San Juan, Puerto Rico.
Sánchez is a supporter of animal rights and an active member of PETA. She recently appeared nude in a PETA ad in support of anti-fur campaign efforts. She is the spokesperson of the Fundación de Niños San Jorge, which assists sick children from poor families.
Filmography
FILM
Year Title
Role
Notes
1992 Captain Ron
Clarise, Island Girl
1999 Held Up
Trina
2001 Rush Hour 2
Isabella Molina
2002 Miss Miami Unknown role TV Movie
Boat Trip
Gabriella
Nightstalker
Gabriella Martinez
2003 Basic
Nunez
Chasing Papi
Lorena
2004 Larceny
Angela
2005 Kojak
ADA Carmen Warrick
TV Movie
State Property 2
D.A.
Underclassman
Karen Lopez
Cayo
Young Julia
Edison
Maria
Shooting Gallery
Jezebel Black
direct-to-video
2006 Yellow
Amaryllis Campos
Also was the writer and producer
2007 The Game Plan
Monique Vasquez
2008 The Perfect Sleep
Porphyria
2009 Venus & Vegas
Kristen
TELEVISION
Year Title
Role
Notes
1996-1997 As the World Turns
Pilar Domingo
23 episodes
1997-1998 Fame L.A.
Lili Arguelo
1999 Ryan Caulfield: Year One
Kim Veras
2 episodes
2000 Nash Bridges
Belinda Cruz
2 episodes
2002 In-Laws
Dani
1 episode
The Drew Carey Show
Maria
1 episode
2003-2004 Dragnet
Det. Elana Macias
recurring character
2005 Kojak
ADA Carmen Warrick
2005-2008 Without a Trace
Elena Delgado
30'UNDAN SONRA ŞÖHRET OLDU
Şu sıralar ülkemizde de gösterilen Without a Trace dizisiyle kariyerinde iyi bir çıkış yakalayan Roselyn Sanchez, Hollywood'un Latin kökenli oyuncularından. Porto Riko'da 1973 yılında doğan Sanchez, henüz 21 yaşındayken dans ve oyunculuk eğitimi almak için New York'a taşındı.
1990'lı yılların ortalarında Que Vacilon adlı komedi şovunda görev alan Sanchez, ülkesinde pazarlama eğitimi almaya başladı. Ama okulu tamamlamadan kariyerini gösteri dünyasında sürdürmeye karar verdi.
2002 yılında Stuff dergisi tarafından dünyanın en seksi 102 kadını listesinde 50'nci sırada yer alan yıldız yine aynı yıl Maxim'in en seksi yıldızlar listesine girdi.
Genellikle göz önünde olmayan Roselyn Sanchez, son bir yıldır kariyerinde dikkat çekici ilerlemeler elde etti. Son dönemde hem yapımcıların hem de magazin basınının daha çok dikkatini çekmeye başlayan Roselyn Sanchez, bir anlamda biraz geç keşfedildi... Ama kaybettiği zamanı kısa sürede telafi edecek gibi görünüyor.
2008 ve 2009'un neredeyse tamamını sinema filmleri ve TV dizilerinin çekiminde geçirecek olan Sanches Hollywood'da adından daha çok söz ettirecek gibi görünüyor.
NETTEN SEÇTİKLERİM
(
Not: Telif hakkı içerdiği düşünülen görsel bildirildiğitaktirde derhal kaldırılır.)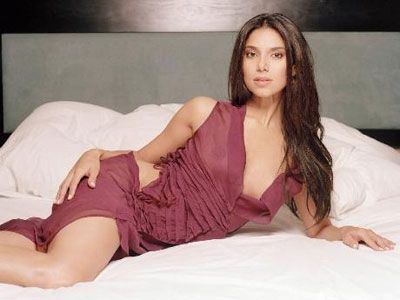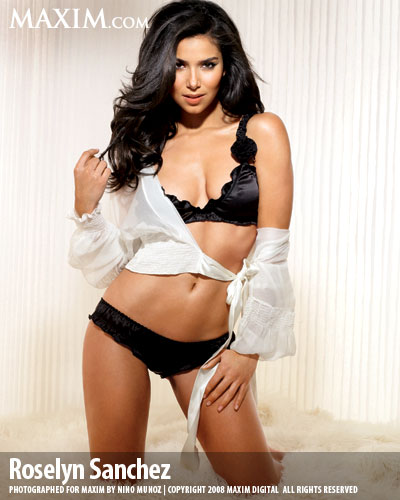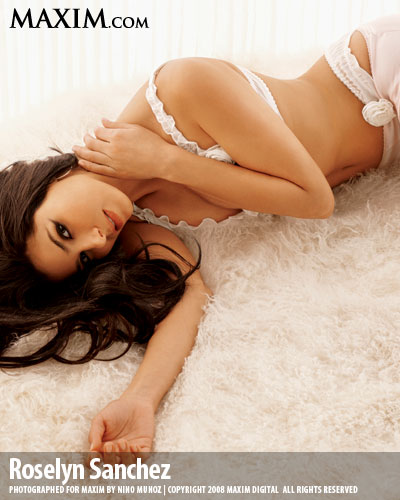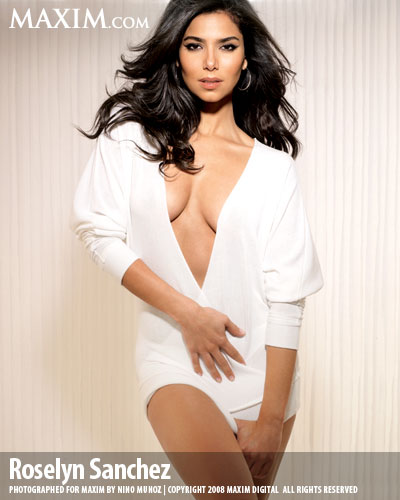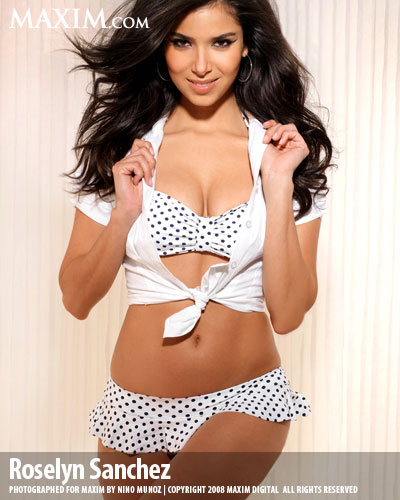 Admin




Mesaj Sayısı

: 5192


Kayıt tarihi

: 27/01/08




---
Bu forumun müsaadesi var:
Bu forumdaki mesajlara cevap
veremezsiniz