1
sayfadaki
1
sayfası •
Paylaş
•

VASLAV NIJINSKY
(1890-1950). Rus asıllı bale sanatçısı Vaslav Nijinski başarılı tekniği, duygulu yorumları ve büyük sıçramalarıyla bale tarihinde bir efsane yaratmıştır.
Rusya'da Kiev'de doğan Nijinski, dokuz yaşında St. Petersburg'daki (bugün Lenin­grad) Çarlık Bale Okulu'na girdi. Daha öğ­renciyken üstün yeteneğiyle çevresinde büyük bir hayranlık uyandırdı. Yükseğe sıçramakta o kadar başarılıydı ki, yerçekimine meydan okuyarak sonsuza kadar havada kalacakmış izlenimini veriyordu. Aynı zamanda, üstlen­diği her rolü kendinden önceki erkek dansçı­larda görülmemiş bir yorumla sunan özgün bir sanatçıydı.
Nijinski 1907'de St. Petersburg'daki tanın­mış Mariinski Tiyatrosu'na başdansçı olarak katıldı. Orada ve Moskova'da birçok klasik balede başrole çıktı. I909'da, klasik baleye çağdaş bir görünüm kazandıran Sergey Diag-hilev'in yeni kurmuş olduğu Rus Balesi adlı toplulukla Paris'e gitti. Daha ilk gösterisiyle büyük bir hayranlık uyandıran topluluğun yıldızı Nijinski'ydi. Romantik dönemden beri dikkatlerin odaklaştığı kadın dansçıların yeri­ni ilk kez bir erkek alıyor, olağanüstü yetene­ği ve zarifliğiyle neredeyse bir mucize yaratı­yordu. Özellikle Nijinski için baleler düzen­lendi. Aynı zamanda devrimci bir koreograf olan Nijinski, sahneye koyduğu balelerle de ateşli tartışmalara neden oldu. Bunlardan biri, müziğini İgor Stravinski'nin yazdığı ve ilk sahnelenişinde sanat çevrelerinde büyük yankılar uyandıran Bahar Ayiniydi.
1913 Ağustos'unda soylu bir Macar ailesin­den gelen Romola Pulszky ile evlenen Nijins­ki, Diaghilev'in topluluğundan ayrıldı. 1917'de, yaşamının geri kalan yıllarını gölge­leyen derin bir ruhsal bunalıma düştü ve sahneden çekildi. Sanat yaşamının çok kısa sürmesine karşın, ünü günümüzde hâlâ sür­mektedir.
MsxLabs & Temel Britannica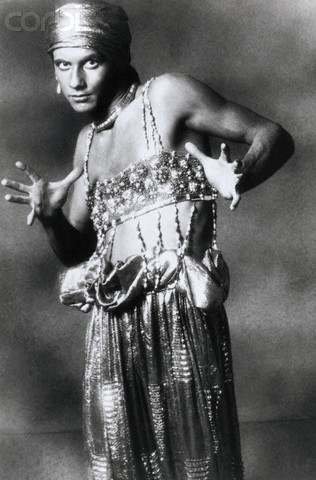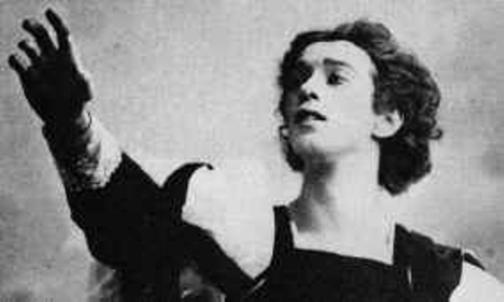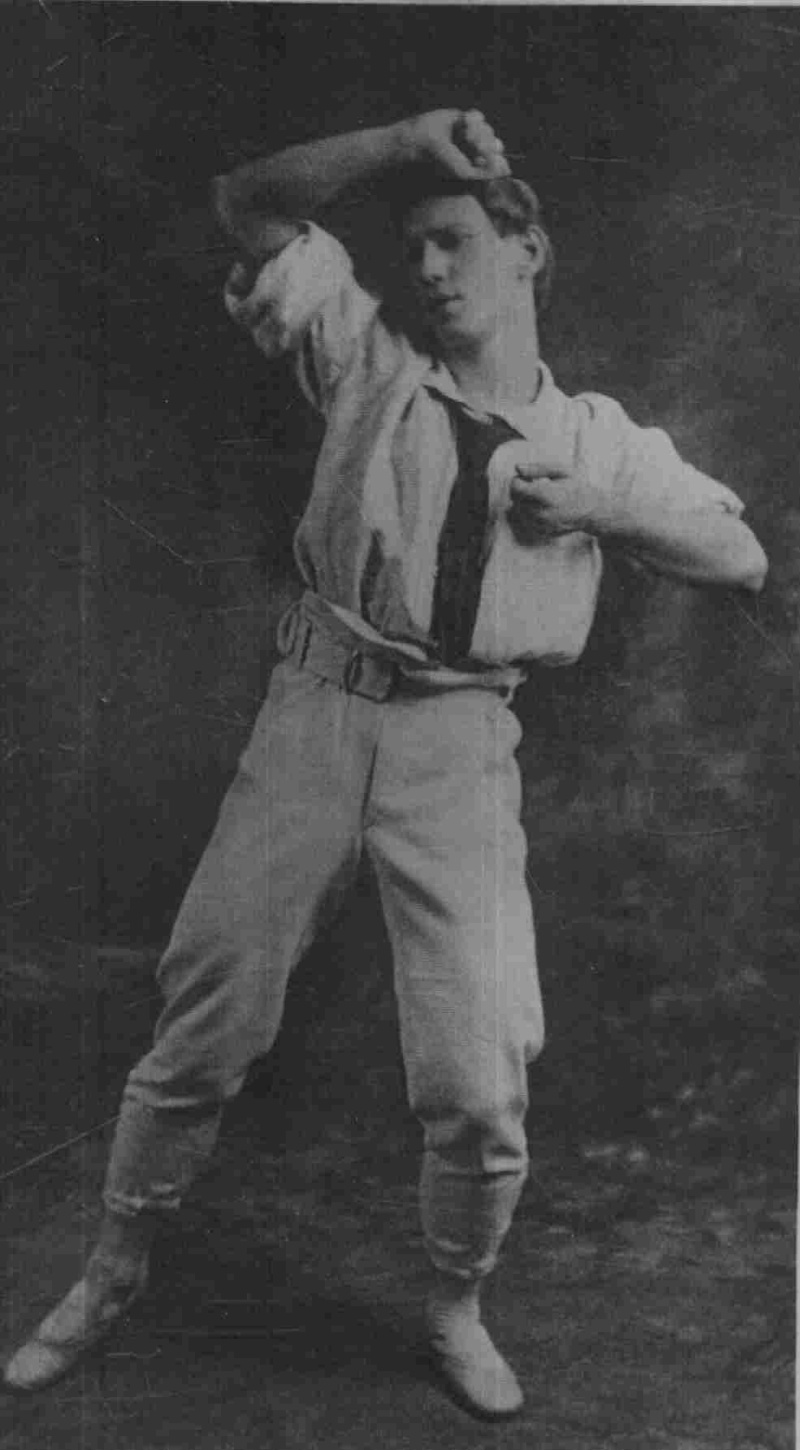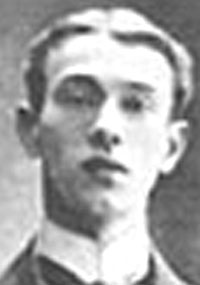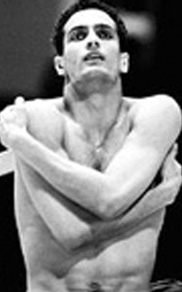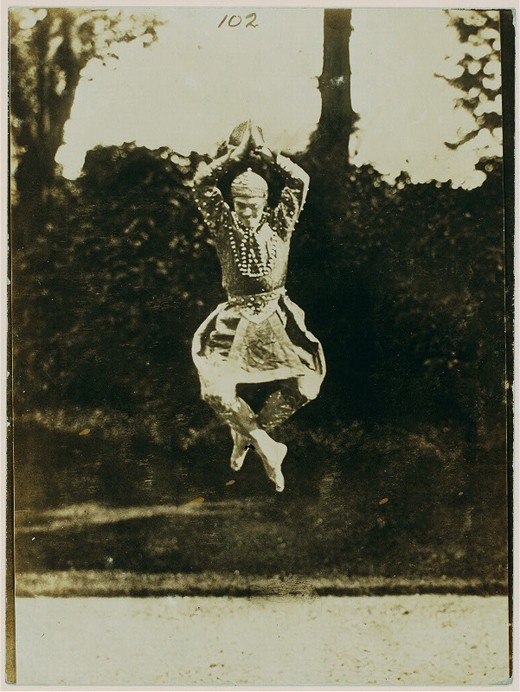 En son Admin tarafından C.tesi Tem. 09, 2011 8:23 am tarihinde değiştirildi, toplamda 1 kere değiştirildi
Admin




Mesaj Sayısı

: 5192


Kayıt tarihi

: 27/01/08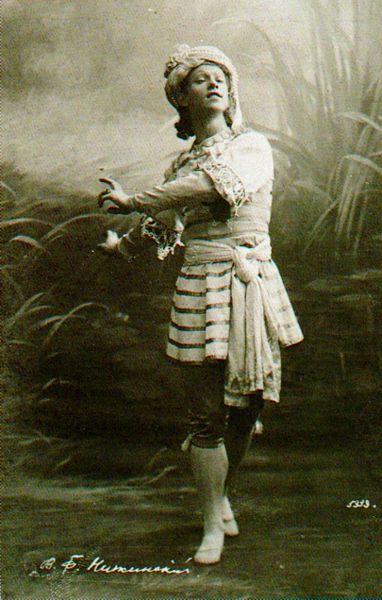 Vaslav Nijinsky as Vayou in Nikolai Legat's revival of Marius Petipa's The Talisman, St. Petersburg, 1910
Vaslav (or Vatslav) Nijinsky (French transcription; Polish: Wacław Niżyński; Russian: Вацлав Фомич Нижинский / Vaslav Fomich Nizhinskiy; March 12, 1890 - April 8, 1950) was a Russian ballet dancer and choreographer of Polish descent. He grew to be celebrated for his virtuosity and for the depth and intensity of his characterizations. He could perform en pointe, a rare skill among male dancers at the time (Albright, 2004) and his ability to perform seemingly gravity-defying leaps was also legendary. The choreographer Bronislava Nijinska was his sister.
Biography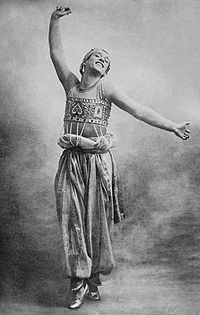 Vaslav Nijinsky in Sheherazade.
Vaslav Nijinsky was born in Kiev, Ukraine as Wacław Niżyński, to ethnic Polish parents, dancers Tomasz Niżyński and Eleonora Bereda. Nijinsky was christened in Warsaw, and considered himself to be a Pole despite difficulties in properly speaking the language as a result of his childhood in Russia's interior where his parents worked.
In a letter to a friend, Nijinsky wrote "My mother gave me milk and the Polish language, which is why I am a Pole. (...) I can not speak it well because I was not allowed to speak it". Polish was purportedly also the only language the famed ballet star would ever pray in.
In 1900 Nijinsky joined the Imperial Ballet School, where he studied under Enrico Cecchetti, Nikolai Legat, and Pavel Gerdt. At 18 years old he was given a string of leads. In 1910, the company's Prima ballerina assoluta Mathilde Kschessinska selected Nijinsky to dance in a revival of Marius Petipa's Le Talisman, during which Nijinsky created a sensation in the role of the Wind God Vayou.
A turning point for Nijinsky was his meeting Sergei Diaghilev, a celebrated and highly innovative producer of ballet and opera as well as art exhibitions, who concentrated on promoting Russian visual and musical art abroad, particularly in Paris. Nijinsky and Diaghilev became lovers for a time, and Diaghilev was heavily involved in directing and managing Nijinsky's career. In 1909 Diaghilev took a company of Russian opera and ballet stars to Paris featuring Nijinsky and Anna Pavlova. The season of colorful Russian ballets and operas, works mostly new to the West, was a great success. It led Diaghilev to create his famous company Les Ballets Russes with choreographer Michel Fokine and designer Léon Bakst. The Paris seasons of the Ballets Russes were an artistic and social sensation; setting trends in art, dance, music and fashion for the next decade.
Nijinsky's unique talent showed in Fokine's pieces such as Le Pavillon d'Armide (music by Nikolai Tcherepnin), Cleopatra (music by Anton Arensky and other Russian composers) and a divertissement La Fète. His expressive execution of a pas de deux from The Sleeping Beauty (Tchaikovsky) was a tremendous success; in 1910 he performed in Giselle, and Fokine's ballets Carnaval and Scheherazade (based on the orchestral suite by Rimsky-Korsakov). His partnership with Tamara Karsavina, also of the Mariinsky Theatre, was legendary, and they have been called the "most exemplary artists of the time".
Then Nijinsky went back to the Mariinsky Theatre, but was dismissed for appearing on-stage during a performance as Albrecht in Giselle wearing tights without the modesty trunks obligatory for male dancers in the company. The Dowager Empress Maria Feodorovna complained that his appearance was obscene, and he was dismissed. It is probable that the scandal was arranged by Diaghilev in order that Nijinsky could be free to appear with his company, in the west, where many of his projects now centered around him. He danced lead roles in Fokine's new productions Le Spectre de la Rose (Weber) and Igor Stravinsky's Petrushka, in which his impersonation of a lovelorn puppet was widely hailed.
Nijinsky took the creative reins and choreographed ballets, which slew boundaries and stirred controversy. His ballets were L'après-midi d'un faune (The Afternoon of a Faun, based on Claude Debussy's Prélude à l'après-midi d'un faune) (1912), Jeux (1913), Till Eulenspiegel (1916). In The Rite of Spring (Le Sacre du Printemps), with music by Stravinsky) (1913), Nijinsky created choreography that exceeded the limits of traditional ballet and propriety. For the first time, his audiences were experiencing the futuristic, new direction of modern dance. The radically angular movements expressed the heart of Stravinsky's radically modern score. Unfortunately, Nijinsky's new trends in dance caused a riotous reaction at the Théâtre de Champs-Élysées when they premiered in Paris. As the title character in L'après-midi d'un faune the final tableau (or scene), during which he mimed masturbation with the scarf of a nymph, caused a scandal; he was accused by half of Paris of obscenity, but defended by such artists as Auguste Rodin, Odilon Redon and Marcel Proust.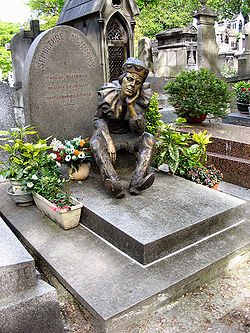 Tombstone of Vaslav Nijinsky in Cimetière de Montmartre in Paris. The statue, donated by Serge Lifar, shows Nijinsky as the puppet Petrouchka.
In 1913 the Ballets Russes toured South America. Diaghilev did not make this journey, because of a superstitious fear that he would die on the ocean if he ever sailed. Free from supervision, Nijinsky became acquainted with Romola Pulszky, a Hungarian countess. An ardent fan of Nijinsky, she took up ballet and used her family connections to get close to him. Despite her efforts to attract him, Nijinsky initially appeared unaware of her interest. Finally, on board the ship on tour to South America she succeeded in engaging his affections. They were married in Buenos Aires. When the company returned to Europe Diaghilev is reported to have flown into a rage, culminating in Nijinsky's dismissal. Nijinsky tried in vain to create his own troupe, but a crucial London engagement failed due to administrative problems.
During World War I Nijinsky was interned in Hungary. Diaghilev succeeded in getting Nijinsky out for a North American tour in 1916. During this time, Nijinsky choreographed and danced the leading role in Till Eulenspiegel. [citation needed] However, it was around this time in his life that signs of his schizophrenia were becoming apparent to members of the company. He suffered a nervous breakdown in 1919, and his career effectively ended. He was diagnosed with schizophrenia and taken to Switzerland by his wife, where he was treated unsuccessfully by psychiatrist Eugene Bleuler.
He spent the rest of his life in and out of psychiatric hospitals and asylums. Nijinsky died in a clinic in London on April 8, 1950 and was buried in London until 1953 when his body was moved to Cimetière de Montmartre, Paris, France beside the graves of Gaetano Vestris, Théophile Gautier, and Emma Livry.
After his death, a medical examiner hoping to account for Nijinsky's amazing leaps, cut open Nijinsky's feet to see if the bones or formations were any different from the feet of an average male. Disappointed, he discovered nothing unusual.
Legacy
Nijinsky's daughter Kyra married the Ukrainian conductor Igor Markevich, and they had a son named Vaslav. The marriage ended in divorce.
Nijinsky's Diary was written during the six weeks he spent in Switzerland before being committed to the asylum. Obscure and confused, it is obviously the work of a schizophrenic, but in many ways reflects a loving nature, combining elements of autobiography with appeals for compassion toward the less fortunate, and for vegetarianism and animal rights. Nijinsky writes of the importance of feeling as opposed to reliance on reason and logic alone, and he denounces the practice of art criticism as being nothing more than a way for those who practice it to indulge their own egos rather than focusing on what the artist was trying to say. The diary also contains bitter and conflicted thoughts regarding his relationship with Diaghilev.
As a dancer Nijinsky was clearly extraordinary for his time. Towards the end of her life his dance partner Karsavina suggested that any young dancer out of the Royal Ballet School could now perform the technical feats with which he astonished his contemporaries. His main talent was probably as much in his charisma and skill in mime and characterization as strictly technical ability (Stanislas Idzikowski could leap as high and as far). In epicene roles such as the god in Le Dieu Bleu, the rose in Spectre or the favourite slave in Scheherezade he was unsurpassed.
Nijinsky is immortalized in numerous still photographs, many of which were made by E.O. Hoppé, who extensively photographed the Ballets Russes London seasons between 1909 and 1921. However no film exists of Nijinsky dancing. Diaghilev never allowed the Ballets Russes to be filmed. He felt that the quality of film at the time could never capture the artistry of his dancers and that the reputation of the company would suffer if people saw it only in short jerky films.
Wikimedia Commons has media related to: Vaslav Nijinsky
Cultural depictions
In plays
In 1974-75, Terence Rattigan was commissioned to write a play about Nijinsky and Diaghilev, as the BBC's Play of the Month. He completed the script and was very happy with it, but Romola Nijinsky objected to her late husband being depicted as a homosexual. Rattigan, himself a homosexual, was sympathetic to her view and decided he did not want the work produced in his lifetime, so he withdrew it. He died in 1977; the play has never been staged.
A Cavalier for Milady: A Play in Two Scenes [c. 1976] is a one act play by Tennessee Williams that includes a fantastical, non-literal appearance by Nijinsky. In the play, an adult woman named Nance (who is dressed a Victorian era child) has been left by her mother with a hostile "babysitter," who is distressed by the attention that Nance is a paying to a Greek statue of a "naked man" (while keeping her fingers running on her lap). Eventually the babysitter leaves and an apparition of Nijinsky appears and comforts Nance about her mental state in a strange, touching interaction.
Chinchilla (1977) by Robert David MacDonald.
Nijinsky: God's Mad Clown (1986) by Glenn J. Blumstein.
Niżyński (2005) by Waldemar Zawodzinski.
In film
Nijinsky (uncompleted film, 1970)
The screenplay was written by Edward Albee. The film was to be directed by Tony Richardson and star Rudolf Nureyev as Nijinsky, Claude Jade as Romola and Paul Scofield as Diaghilev, but producers Albert R. Broccoli and Harry Saltzman canceled the project.
Nijinsky (1980)
Directed by Herbert Ross, starring George de la Peña as Nijinsky, Leslie Browne as Romola, Alan Bates as Diaghilev and Jeremy Irons as Fokine. Romola Nijinsky had a writing credit for the film.
The Diaries of Vaslav Nijinsky (2001)
Directed and written by Paul Cox. The screenplay was based directly on Nijinsky's diaries and read over related imagery. The subject matter included his work, his sickness, and his relationships with Diaghilev as well as his wife.
Riot at the Rite (2005)
A TV drama, directed by Andy Wilson. Centers around the first performance of The Rite Of Spring. Nijinsky is portrayed by Adam Garcia.
Nijinsky & Neumeier Soulmates in Dance (2009)
Documentary on influence of Nijinsky's work on the contemporary American choreographer John Neumeier. Produced by Lothar Mattner for WDR/ARTE. [11] By Jan Kounen
Coco Chanel & Igor Stravinsky (2009)
Novel based french film about affair between Coco Chanel and Igor Stravinsky. Nijinsky was Igor's best friend, and plays an important part in the development of his career. Film produced by Chris Bolzli. Character of Nijinsky played by young Polish actor Marek Kossakowski.
In poetry
The War of Vaslav Nijinsky (1981) by poet Frank Bidart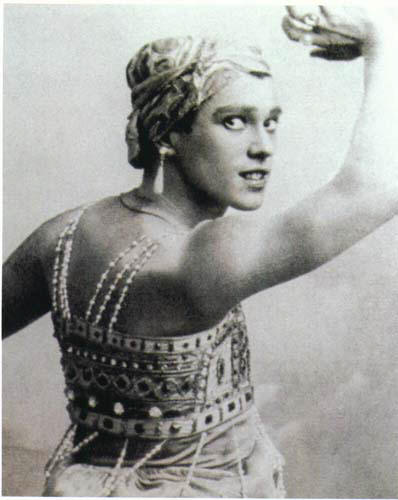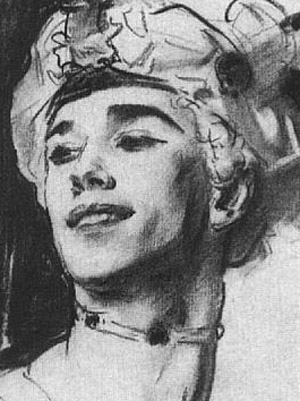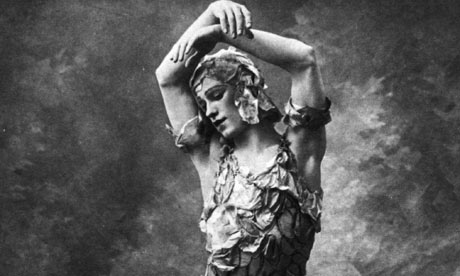 Admin




Mesaj Sayısı

: 5192


Kayıt tarihi

: 27/01/08




---
Bu forumun müsaadesi var:
Bu forumdaki mesajlara cevap
veremezsiniz